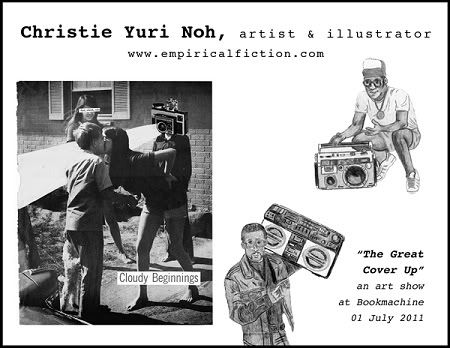 You are cordially invited to the next art show at BOOKMACHINE books + zines: The Great Cover-up: art by Christie Yuri Noh. The opening reception is Friday, July 1, 2011 from 6-11pm during the Downtown Fullerton Art Walk.
Christie Yuri Noh is one of the most prolific young artists in Fullerton today. Her work has been featured at Hibbleton Gallery, The Artery, Promenade Gallery, Origami Vinyl, and The Artery.
"The Great Cover'-Up" will feature her signature illustrations on book covers, creating a dialogue between the visual and the written word.
To see more of Christie's work visit:
www.empiricalfiction.com
Check out this video interview with Christie: